Introducing Drums & Wires Recordings
The Walkabouts are pleased to announce that we are now selling our music direct to our fans from a new online music catalog called Drums & Wires Recordings.
Click here to visit Drums & Wires Recordings and browse The Walkabouts music, including vinyl LP's, CD's and high-quality uncompressed digital downloads.
Carla is preparing to record her second solo album!
Carla Torgerson, a founding member of The Walkabouts, is raising money so that she record her second solo album. Click here to learn more about her project and make a donation. Her debut solo album Saint Stranger was released in 2004 and we're excited that Carla is getting back to work making new music!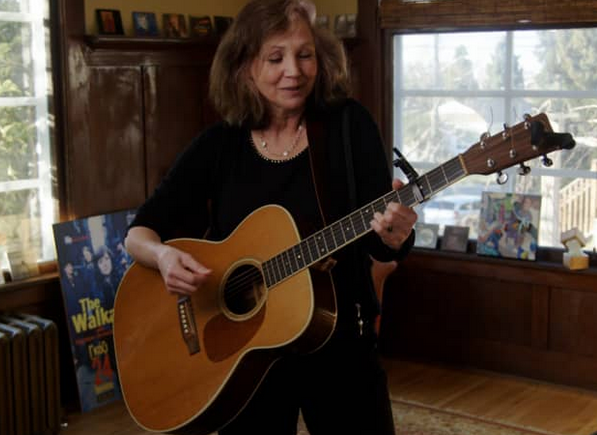 Fred Chalenor (December 29, 1955 – June 23, 2018)
Rest in peace Fred. The Walkabouts were fortunate to have him play on our Trail of Stars album. He was a friend and fellow traveler, and he will be missed.
Feel Like Going Home: Cover Albums
We are beyond thrilled to announce the December 2nd, 2016 release of a new retrospective box set of Walkabouts cover albums and related live recordings,
Feel Like Going Home: The Covers
.
This 3 LP + 4 CD box set contains our 1993 covers album
Satisfied Mind
featuring folk and country versions of an eclectic mix of our musical heroes from Patti Smith and Lenny Kaye to Charlie Rich and Robert Forster (to name but a few), and our companion album
Train Leaves at Eight
covering only European music from artists such as Jacques Brel and Neu! that was released in 2001.
As a bonus and a special gift to our friends and fans this box includes a third double LP, the live album
Gone To Hell, Back By Eight.
This album includes recordings of two concerts from the
Satisfied Mind
and
Train Leaves at Eight
eras.
To learn more about
Feel Like Going Home: The Covers
visit Glitterhouse Records
and tell them The Walks sent ya!
Congratulations to our friends Transmissionary Six!